The winner has been
announced
and this contest has ended.
Joe Duran sent us a copy of his most recent book "The Money Code." It's one of the most pithy and refreshing books on money that we have come across in a long time. It opened our eyes to a new perspective on "money mind sets." More about that later.
The good news for our community is that we are offering a giveaway. The winner will get the following:
A $25 VISA gift card
A copy of The Money Code
The winner will be announced on Tuesday, February 5th, 2013. The book will be mailed to an address in US only. Good Luck!
Give Away Rules
To win this book, all you need to do

is leave a short comment. Your comment # (generated automatically) will be your entry number.
Limit one entry per person.

Deadline

for posting a valid comment is now through midnight (US – Pacific Standard Time), February 4th, 2013.

Winner Notification

: We need your email address to contact you for sending the book. You have

two choices

:
» Leave your email address in your comment.
» If you are not comfortable about leaving your email address in your comment, kindly send an email to firegetters@gmail.com [firegetters at gmail dot com] with your email id. Please put the following in the subject line "

FREE GiveAway

."
Who is a winner?
We shall generate a two digit random number (http://random.org). The winner is the commenter whose comment # matches with the random number generated.
+ View More
» To maintain transparency, random numbers generated will be published.
» If the winning entry is a comment from "Anonymous' with no email id or link to a site, we'll run the random number generator once again to find another winner.
» Once a winner is announced and we've contacted him/her, we expect a response within a week. Else we'll select a new winner.
The Money Code – Book Review
If your thinking about money is clouded or you have trouble communicating money matters, then this book is a must read for you. Pause for a second and reflect on the following questions:
» Does it seem as if there's never enough money to do everything you want?
» Do you struggle with feeling genuine security about your financial life?
» Do you feel frustrated talking about money with your loved ones?
If you answered "Yes" one or more times, then it'd pay to spend some time with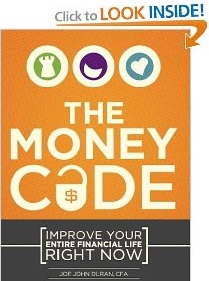 "The Money Code." It provides a simple yet great perspective about your money mind and how to take objective decisions when it comes to money. The protagonist of this book uncovers five secrets to living his best financial life, thanks to his mentor "The Alchemist." Through his voyage, you'll learn how to:
» Prevent bad decisions about money
» Identify your Money Mind – Fear, Happiness, or Commitment – and how it affects every financial decision you make
» Use a custom checklist to improve your entire financial life
» Clearly discuss decisions about money with the ones you love
» Finally take complete control of your financial life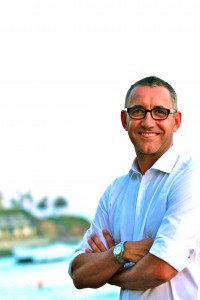 Joe John Duran is CEO and founding partner of United Capital, which consistently ranks as one of the nation's fastest growing wealth counseling firms. He's fueled by his passion to change the industry and improve lives by empowering people to make better, more informed financial decisions. From CNBC to CNN, Joe frequently provides commentary on TV. He has been profiled in numerous publications, including the New York Times and Smart Money.
The Money Code is Joe's third book. His two previous titles are Start It, Sell It, and Make A Mint (Wiley and Sons, 2004) and The First Time Investor's Workbook (McGraw Hill, 2001). Joe holds the Chartered Financial Analyst (CFA) designation and earned MBA degrees from Columbia University and UC Berkeley. He lives in Laguna Beach, California, with his wife, Jennifer, and their three precious daughters.